So as many of you have probably read (at least of those who read this blog), earlier this year I upgraded to Windows 7 and plugged in some extra ram. Well, this weekend I further enhanced my computer. I got a new keyboard/mouse combo. My existing mouse/keyboard was about 4 or 5 years old, and it was just time. So, I'm sure you are all dying to know what I got. Well today is your lucky day.
Logitech ® Cordless Desktop Wave ™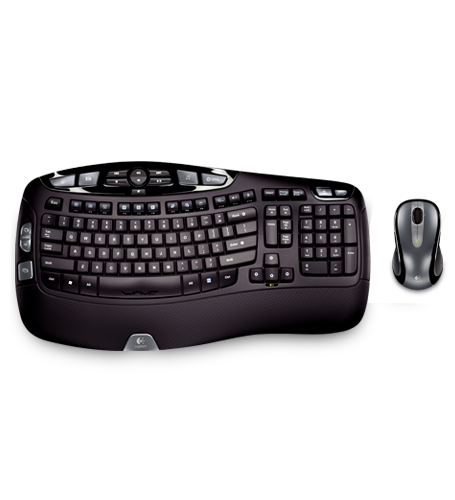 I must say, it's been quite impressive so far. It's ergonomic, but not in the way you think. Usually I feel ergonomic keyboards keep me from typing normally. However, this one does something different. Instead of separating the keyboard into two distinct halves, it "waves" the keys. Literally places them at different indented depths and angles. This gives the same benefit of ergonomic keyboards without the hassle. In any case, I'm quite a fan! I don't know how I feel about all the extra buttons yet, but we'll see!